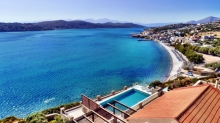 This natural pebble beach, lined with beautiful old tamarind trees providing welcome shade, is only 80 meters away from the house. The pebbles are rounded from rocking softly for millions of years and you can hear from the house the tranquilizing humming of the beach. Due to the absence of sand the water is crystal clear with an average temperature in summer months of 26c perfect for swimming and snorkelling. A variety of smaller and larger colourful fishes amuse children as well as adults. The visibility is usually about 30 meter (100ft) deep.
Sun beds are available and there is also a well stocked kiosk for ice creams cold drinks etc. A local taverna sits just above the beach serving local cretan dishes and makes a perfect spot for lunch or indeed evening meals literally on the beach.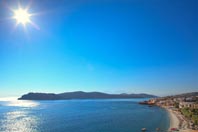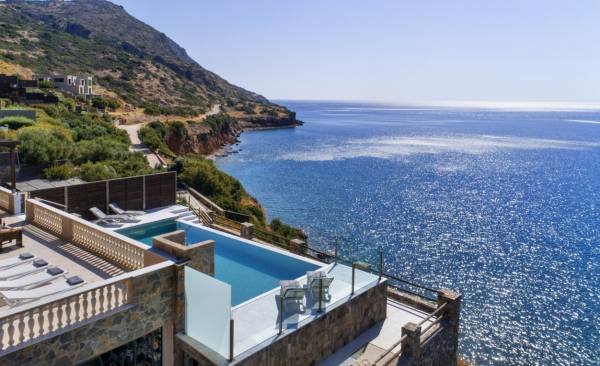 Information on other beaches can you find here.